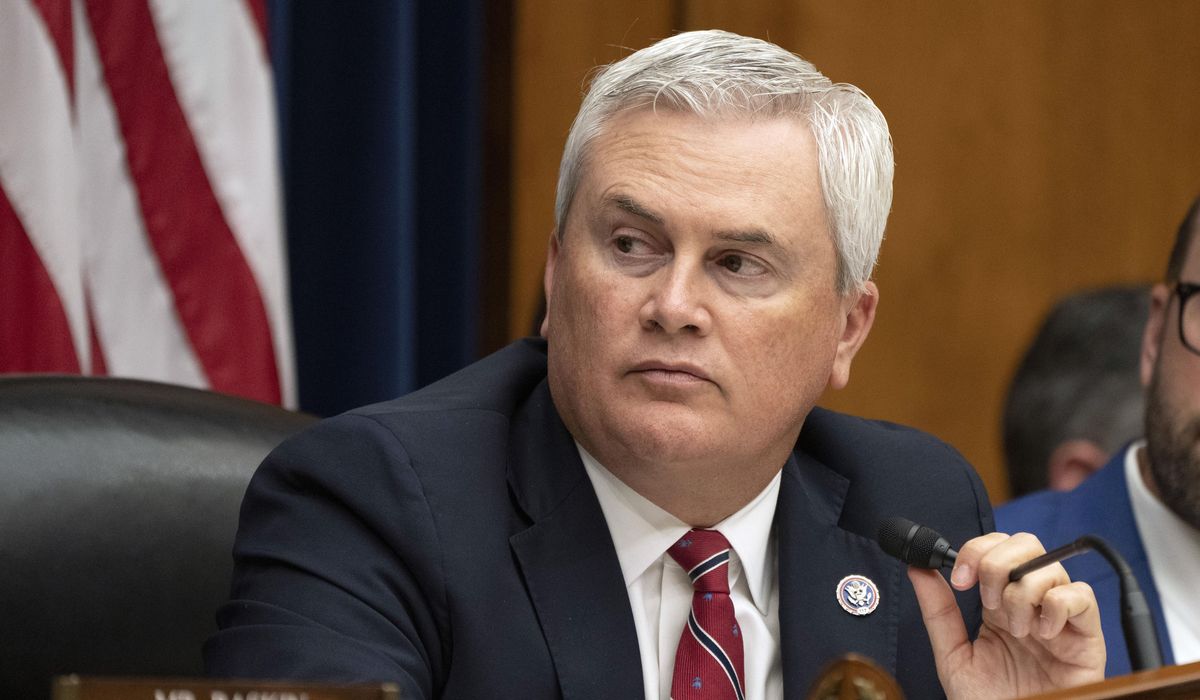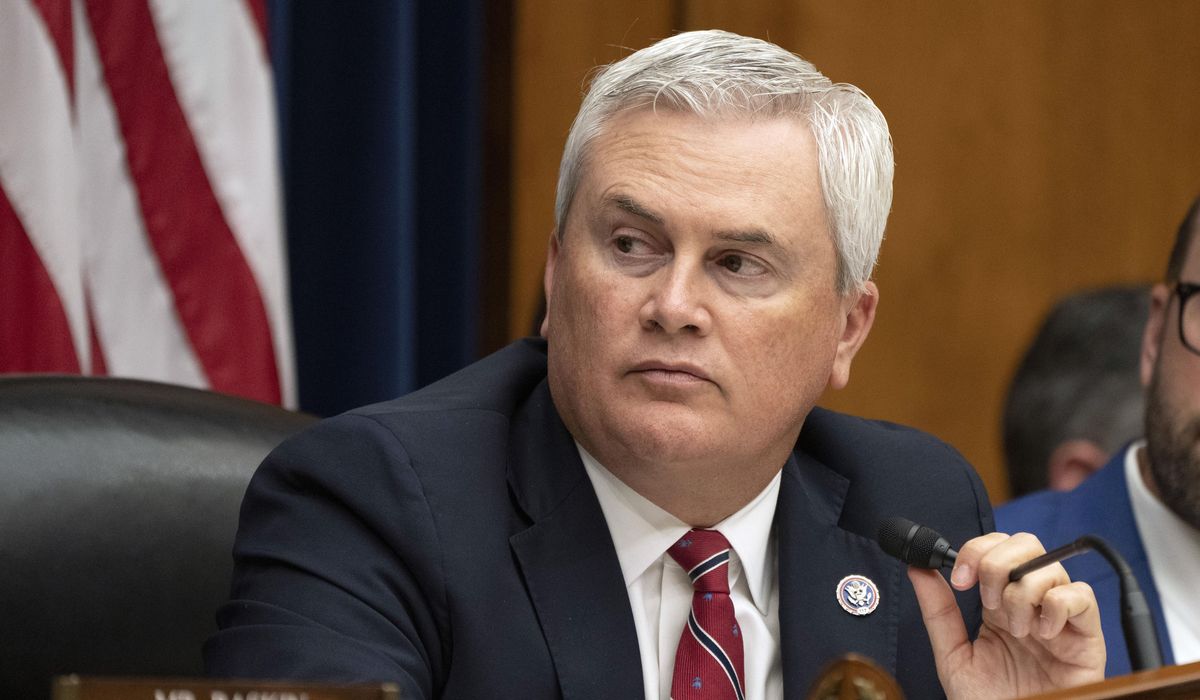 The House will move quickly to open its impeachment inquiry into corruption allegations against President Biden, lawmakers said Wednesday, announcing two key hearings later this month and plans to seize Biden family financial records in their quest to determine if Mr. Biden engaged in influence peddling when he was vice president.
A day after Speaker Kevin McCarthy announced the House would open an impeachment investigation, House Oversight and Accountability Chairman James Comer said his panel, which is leading the inquiry, will hold a September hearing that lays out evidence showing Mr. Biden engaged in an unlawful scheme to enrich his family.
"We plan on having a hearing in September that will kind of evaluate some of the things that we believe have happened from the Biden family that are in violation of our laws," the Kentucky Republican said.
---
---
Mr. Comer announced the Oversight panel will for the first time pursue bank records from Biden family members. The committee will seek access to bank accounts controlled by Mr. Biden's son, Hunter Biden, as well as his brother, James Biden. Both men were deeply involved in leveraging then-Vice President Biden's influence and power to secure business deals.
House lawmakers have scoured the bank records of Biden family ex-business partners and the shell companies the group established, but have stopped short of seeking bank account information from the Bidens.
"As we move forward to get to more bank records, it's getting harder to get those bank records," Mr. Comer told The Washington Times. "We're going to continue to follow the money and I believe an impeachment inquiry will give us more tools in our toolbox."
Impeachment inquiries have typically helped the House win court battles over hard-to-get documents and records that their ordinary congressional subpoena power has failed to produce.
The impeachment probe will extend beyond the Oversight panel.
Mr. McCarthy has designated the Judiciary and Ways and Means committees to participate in the inquiry.
Attorney General Merrick Garland will appear before the Judiciary Committee on Sept. 20. While the hearing was scheduled before Mr. McCarthy's announcement, Judiciary aides told The Times that lawmakers will question Mr. Garland about allegations from IRS whistleblowers and an FBI agent that the Justice Department thwarted their efforts to investigate evidence of possible influence-peddling involving Mr. Biden.
In testimony before the Ways and Means Committee earlier this year, IRS whistleblowers said Assistant U.S. Attorney Lesley Wolf discouraged them from pursuing evidence they discovered suggesting Mr. Biden participated in his son's foreign business deals. In one instance, they were blocked by the Justice Department from seeking a search warrant to determine if Mr. Biden was home on July 30, 2017, when Hunter Biden sent a WhatsApp message to a Chinese energy official that threatened revenge from his powerful father unless a payment was made. "I am sitting here waiting for the call with my father," Hunter Biden said in the message.
Judiciary Committee Republicans want Mr. Garland to respond to allegations from one of the whistleblowers who said Special Counsel David Weiss, then the Delaware U.S. attorney, claimed not to have the authority to bring tax fraud and gun charges against Hunter Biden.
It was during the tax fraud probe that IRS whistleblowers say they were blocked from pursuing evidence that Mr. Biden may have participated in his son's business deals.
"Merrick Garland I expect will get some serious questions from members of the Judiciary," Rep. Jim Jordan, an Ohio Republican and chairman of the Judiciary Committee, told The Times.
House Democrats on Wednesday dismissed the corruption allegations Republicans have made against Mr. Biden and pointed out the GOP conference does not unanimously believe an impeachment inquiry is warranted.
"There is zero evidence of anything related to the president," said Democratic Caucus Chair Pete Aguilar of California. "House Democrats are concerned about the rule of law. We're concerned about where this goes because Republicans cannot be trusted as being truthful when it comes to this topic."
Across the Capitol, Mr. Comer and Mr. Jordan huddled with Senate Republicans, outlining their case for an impeachment probe.
While some Senate Republicans say they are wary of the party taking on an impeachment inquiry ahead of the pivotal 2024 election, others said it is a necessary step to get to the bottom of what could be an extensive corruption involving Mr. Biden and his family.
Sen. Kevin Cramer of North Dakota told The Times that Republicans gave Mr. Comer and Mr. Jordan encouraging comments and suggestions.
"Not one member pushed back at all. They were all saying you're doing great work and doing the Lord's work. Keep it up," Mr. Cramer said.
The two House lawmakers outlined for Senators the web of bank accounts and financial transactions that show nine Biden family members received money from business schemes in China, Ukraine and other countries.
"One of the challenges is going to be that you have too much information," Mr. Kramer said. "For example, how do you explain the grandchild of Joe Biden getting a large deposit into a bank account from Kazakhstan? Should that have to be explained?"
Read this on Washington Times (National)